Understanding KOLs And Your China Marketing Strategy
KOLs & Your China Marketing Strategy: You are now entrusted with the responsibility of allocating your budgets to 'appropriate' marketing channels that give you assured results. You've being doing your research on KOLs in China but you're just a little apprehensive about the whole strategy bit right from selecting your KOLs to measuring the results from their campaigns.
Before we tell you that 'We've got your back', we'd like to remind you of the most popular kid in school. Yes, we're talking about that kid – the one with all the charm, most fashionable outfits, latest gadgets and a clique with similar lifestyles and personas. The whole class pays attention to whatever this kid has to say and some emulate their style, mannerisms and basically anything that the popular kid considers 'cool'. KOLs are these popular kids on the internet and are shaping consumer buying behaviour with their voice.
When you think of KOLs, think popular opinion, leaders, positive word-of-mouth publicity, story tellers etc.
How are you going to plan out your social marketing resources?
-Live Streaming?
-Social E-commerce?
-Self-managed social media?
-KOLs?
-Social Media Ads?
Let's assume you allocate 5% of your resource to live streaming, 13% to social e-commerce, 17% to social media, 35% to KOLs and 30% to social media ads.
According to Digital Crew's KOL Marketing Anna Zhang, you have to pay close attention to the following before executing your KOL strategy:
-What KOLs are you looking at?
-How To find a KOL
-Why should you consider working with this particular KOL?
-How will you run a KOL-based marketing campaign?
Who Exactly Are KOLs And What KOLs Are You Looking At?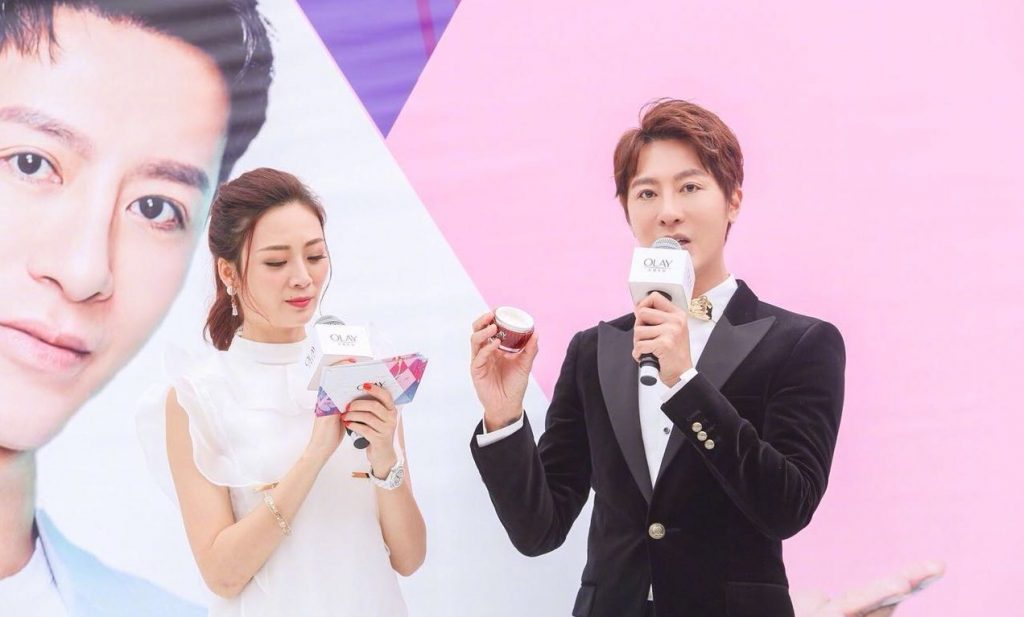 KOLs or Key Opinion leaders also known as wanghong in China are Chinese internet celebrities with massive followers on WeChat, Weibo, Douyin and Xiahongshu. E-commerce giants like Taobao and Alibaba are opening their doors to KOLs as well because of the exponential growth in terms of sales, loyal customers and credibility that many brands have experienced.
In the western world wanghongs are referred to as influencers and in the Chinese world, they're called KOLs. They are almost the same, but in China, KOLs have a more streamlined system of working with clients and consider themselves as experts in their field as compared to influencers in the west. Any social media user with 10,000 followers and more are considered authentic enough to 'influence' their followers. Platforms like Xiahongshu consider 5,000 followers as sufficient enough to pass off as KOLs, but WeChat, Weibo and Douyin focus on big numbers. Before you figure out your KOL, conduct a thorough research on the platform you want to run your KOL campaign. If its Douyin, then understand the algorithm and get in touch with local KOLs, if its Weibo, then you will have to increase your budget and invest in a KOL's services with authentic reach.
Why Should You Consider Working With KOLs?
Once you have narrowed down with your KOL, it is important for you to maintain an objective to work towards without losing the plot of the campaign. KOLs gather people of similar demographics and/or interests building a community. When you work with an influencer, you turn their audience into your own audience. It's a good way of exposing your brand and building trust. It's different from a celebrity starring in a commercial. Online influencers make brands seem more personal, reachable and much more closer to customers.
Chinese people tend to be rather distrustful towards brands. KOLs are real people, and their followers can relate to them. Contrary to traditional marketing channels or celebrities, they are seen as being more trustworthy, authentic and humble.
How To Find A KOL?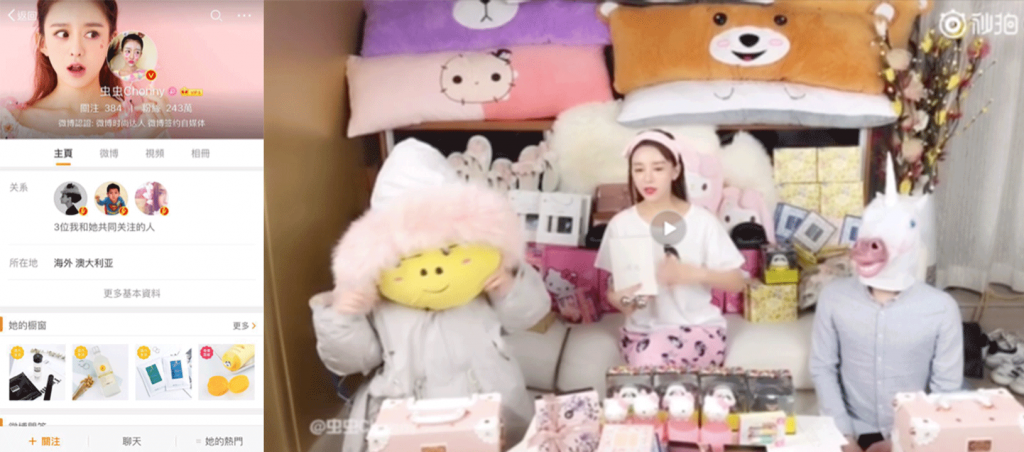 You have to identify your audience and then look for their interests on the internet. One of the most popular methods that have been floating on the internet are keyword optimisation through KOLs. Social e-commerce has given rise to this trend and platforms like Xiahongshu have followed suite ever since.
After you have identified and understood your audience, its time to dig into the data you've been collecting on Baidu Tongji. It is also advisable to undertake a market research by interviewing, surveying and talking to your customers.
Tips On Running A KOL-based Marketing Campaign
A very common mistake many brands make is to push content onto influencers. Some of the influencers that already built their strong position in the industry won't even consider working with you if you don't leave them some space. KOLs are loved for who they are and the content their create – putting your word in their mouth will only scare their audience away. Have a little faith. They know how and when to talk to their followers. Remember that the advantage they have over high-end celebrities is that they're close to their fans and they are very authentic. It's easy to tell whether they promote something because they want to or it's just planned content they share without too much thought. If you choose your KOL well, your message should perfectly blend into their personal brand's image.
Another important point to note down while running a KOL campaign is to follow a KOL's habits, interactions, daily routines and figure where you brand can blend in naturally and offer value to the KOL in some way. However, it is equally important to keep In mind that unlike influencers in the west who are happy with just free products in exchange for a post, KOLs in China prefer working with brands that pay.
Case Study
A Beijing-based fashion startup that provides a high-end clothing rental service, managed to break through the saturated WeChat content scene with an innovative KOL campaign. The campaign ended up going viral on WeChat and was reposted by numerous other WeChat accounts.
What did this brand do exclusively?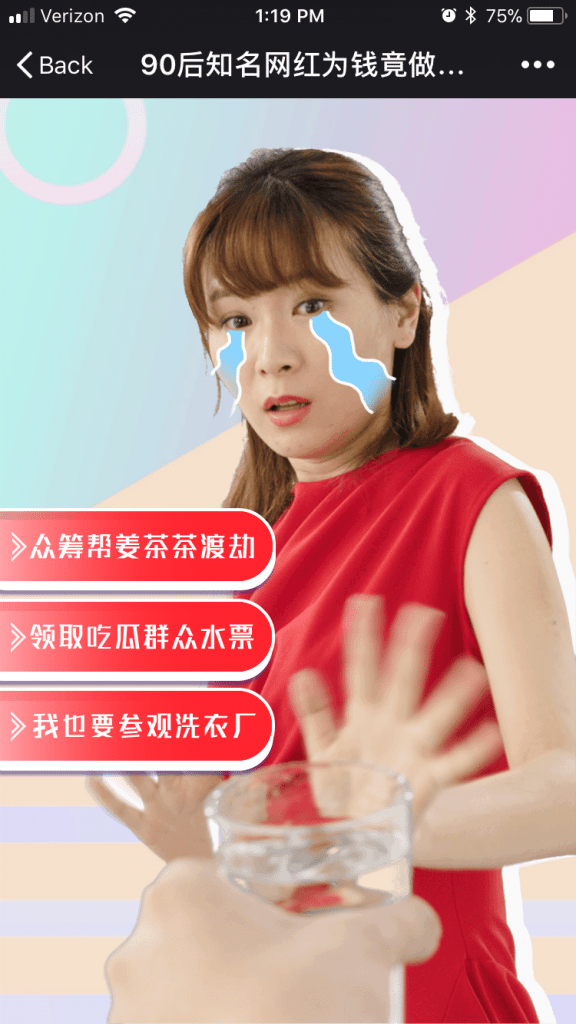 Y Closet collaborated with a popular marketing influencer Jiang Chacha on an HTML 5 video campaign aimed at educating consumers about their cleaning process. The brand wanted to thwart any apprehension about renting used clothes through the campaign. The campaign grabbed major eyeballs for their catchy titles like "You won't believe what this post-90s internet celebrity did for money!" and "We spent 20,000 RMB and 168 hours of work just to have an influencer drink water from a washing machine?" with yet another article from the influencer to complement the campaign – "Dear Client, when you told me you wanted to film a video, you didn't mention it was this kind of a video!"
While this may seem odd like an odd choice at first, collaborating with a marketing influencer is an incredibly smart way for Y Closet to reach their target demographic of young, urban, working women in their 20s, since employees at marketing agencies in China tend to be predominantly young females. Furthermore, Jiang Chacha's collaboration with Y Closet stood out to her audience much more than if the post came from a fashion influencer who constantly works with fashion brands.
Conclusion
KOLs have been responsible for driving major sales revenue to brands with creative ways of promoting it. It is also important for brands to launch a multi-channel KOL strategy that is not just restricted to one platform but spread out on WeChat, Weibo, Douyin and Xiahongshu. If you are wondering how you could get in touch with the right influencers for the right campaigns, then lucky you. We happen to offer KOLs marketing services and we'd be happy to have your back