Innovation In The Travel Industry In 2019 Will Target Gen Z
Digital Crew team members attended the New York Times Travel show that took place from January 25th -27th at the Jacob K. Javlts Center. They interacted with over 550 exhibitors representing more than 170 destinations and discovered smart travel trends you're going to witness in 2019 from a variety of experts in the arena.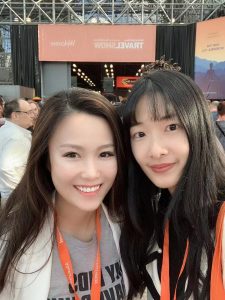 Top Travel Destination Predictions According To The New York Times Travel Show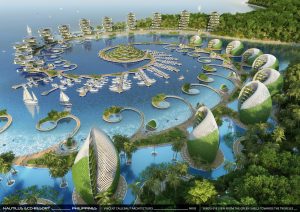 Philippines Attracted 7.7 million in 2018, majorly from countries like:
South Korea: 1.58 million
China 1.1: million
U.S: 1.03 million
What Innovation Can We Expect From The Travel Industry In 2019?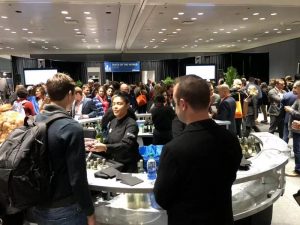 The Travel Industry has a long route to explore in terms of giving their customers a wholistic travel trial experience before they invest in an actual vacation. Travel packages today is all about  'return on time' which is basically a return on investment in the form of time. Millennial and Gen Z travellers invest in experience rather than luxurious stays and are willing to take the more 'adventurous' path rather than a predictable and boring one.
Here Are Top Travel Industry Trends That Are Going To Unfold in 2019:
1. Online Booking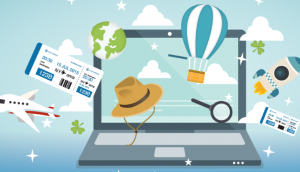 About 57% of all reservations in the travel sphere are being made online be it for accommodations, flights, tours and other journey-related activities. Travellers get to select from an array of competitive flights, hotels, tours etc along with customizing their experience altogether.
2. Mobile Applications
According to travel and tourism statistics from 2018, smartphone bookings for travel has been on the rise from the countries mentioned below:
US: 48%
Brazil: 67%
U.K: 45%
France: 44%
Germany: 27%
India: 87%
South Korea: 53%
Japan: 59%
Australia: 45%
3. Chatbots and Artificial Intelligence
Chatbots demonstrate topnotch ability to accurately and continuously sort through data and to deliver rapid responses to the problems or queries. Artificial intelligence is able to draw conclusions based on customer feedback and behaviour. It will allow the AI to provide advice on the improvement of business performance of a company and even intelligently manage inventories. It is estimated that 40% of large business brands are set to adopt technology by 2020.
4. Augmented & Virtual Reality
Augmented & Virtual Reality trends are already making their rounds in the Chinese travel Industry and will be adopted globally by 2020. More than anywhere else in Asia, China has grasped the power of technologies such as holograms and augmented reality (AR) to engage folk seeking new thrills. At least US$2.7 billion (S$3.6 billion) of venture capital has poured into the nation's travel sector since 2016.
5. Smart Interaction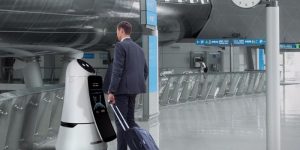 a)Robots
Robotics are still a novelty in the travel sphere, and it infuses a sense of newness for early adaptors as a point of attraction. Travel content boost through reviews and videos are more likely to spread the word via the internet while availing automated robot services. Increase in demand for the self-service opportunities motivates hotels, travel agencies and other related businesses to utilise robots.
b)Voice Technology
The human voice is the best and most effective means of communication. The boost in demand for Alexa, the amazon echo has quickened tasks for humans in general. The main reason why the increasing number of hoteliers start introducing voice-activated devices at their hotels is the customers switch to voice interactions wherever it's possible. Voice commands may be used for adjusting the hotel room settings to the individual needs of the guest, for the most up-to-date information provision, for the customer service purposes.
The Right Travel Marketing Strategy?
A combination of intense mobile-targeted content and new age technology could boost your travel sales x10. It is also extremely important to take an account of the non-english travellers looking for travel options and use a multilingual approach to give out information to them about the best flights, hotels, tours and other journey related activities. Chinese travellers are on the rise. According to px.com In 2017, more than 12.4 million Chinese individuals travelled to Europe, and nearly double the amount is expected in 2 years — by 2020, there should be 220 million Chinese tourists travelling around the world!
Feel Free To Get In Touch With Our Chinese Digital Marketing Experts……