The Only Weibo Advertising Guide You Will Need In 2019
You've probably heard about this certain Chinese twitter of an app before and you're curious about how it functions. As certified Weibo agency partners, let us help you navigate this 'Chinese twitter' app that you want to explore to reach out to those 500 million active Sina Weibo users from the Chinese world of social media
What Is Weibo Exactly?
Sina Weibo is often called the 'Chinese Twitter'. In actuality, it is a combination of Facebook and Twitter in the microblogging format. There are many other micro-blogging sites like Baidu Talk, Digu, Fanfou, Follow5 etc. Sina Corporation, a Chinese technology company launched Weibo back in 2009 and it has been one of China's hottest micro-blogging site ever since.
Weibo's Character Limit?
Weibo sticks to a traditional 140 character limit for each post. Users can follow individual accounts, like and share their posts similar to Twitter's tweets and retweets. The users can also upload images, videos and GIFs.
Weibo Vs Twitter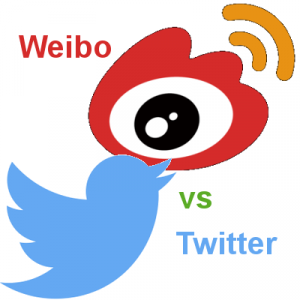 Weibo is a portal to the Western world that Chinese users look forward to. A number of American celebrities like Ellen DeGeneres, Emma Watson, Avril Lavigne, Justin Bieber and many more have accounts on Weibo as well.
While twitter covers news, celebrity talk, promotional, political messages and a host of other communication exchanges, Weibo is similar but different. According to Weibo users, their interaction with their fellow users is more personal. Weibo users avoid discussions about political institutions and other organisations. They publish 19% more posts during the weekends unlike twitter that records 11% less posts over weekends as compared to weekends.
Weibo Advertising Guide
Before devising a Weibo Advertising strategy, you need to know that there about 4 types of Weibo advertising namely:
Display Advertisements
Weibo Search Engine Promotion
Fan Headline
Fan Tunnel
1)Display Advertisements:
Display ads function similarly to Facebook ads and can be accessed in various dimensions. They are adaptive to different pages of the mobile and webpage versions of Weibo. They are directed to the advertiser 's homepage when a user clicks on it.
2) Weibo Search Engine Promotion
Another way you can advertise on Weibo is through the Weibo search engine promotion which is another potential advertising option for brands advertising on Weibo. This is a niche version of the google search engine and the marketing strategy for this platform is similar. The search bar on Weibo is pre-loaded with a variety of buzzing search terms and there is no better way than to target users within the search brackets. The price of Weibo search engine promotions vary according to the popularity of the keywords just like Google's.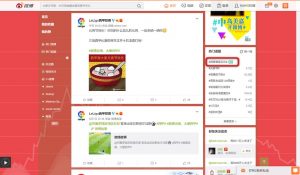 3) Fan Headline
The Fan headline has the widest reach to the audience because it appears at the top of the user's feed within 24 hours. It is a quick and  swift way to reach out to promote Weibo posts and accounts based on the uniqueness of updates and social networks of the target audience.
The three types of Fan Headlines on Weibo are:
-Fan Headline For Posts
-Fan headline for others' posts
-Fan headline for accounts
This type of promotion reaches a users feed within 24 hours just like a Facebook or an Instagram sponsored post. You can not only choose to promote your designated Weibo post to your existing followers, but also to potential followers based on the relationships of your original followers, as well as based on different industries or interests. For example, if a user wishes to promote a post about fashion, Fan Headline will select users who follow fashion news and are interested in fashion-related posts. Additionally, you can also select one to five Weibo accounts and promote your Weibo post to users who are similar to followers of these accounts.
Fan Headline for other's posts
This type of promotion is similar to targeted ads on Facebook. This type of promotion involves placing another user's post at or near the top of their followers' feeds.
Fan Headline For Accounts
This type of promotion is similar to Facebook's page promotion, where an advertiser promotes his page to reach users accounts for follows. In this case, it ensures that your account is recommended to Weibo users who are most likely to follow your account within a limited time span eg. 2 days
4)Fan Tunnel
This type of promotion is similar to Facebook display ads that appear on the side of the home feed or sometimes even on the home feed. On Weibo the fan tunnel is similar to fan headline as It promotes a Weibo post or account. These posts or accounts promoted by the fan tunnel appear at the top of the target audience's feeds. You can also promote an app through this fan tunnel campaign.
Conclusion
This article has hopefully answered some of your queries and we would recommend incorporating Weibo advertising in your Chinese Digital Strategy because the platform has 500 million users, 186 million+ monthly active users with a male and female engagement ratio of 1:1 (approximately) and 82% of Weibo users shop online. Some of the top brands like L'oreal, Louis Vuitton, Unilever etc. and many other influential people leverage this platform to their advantage.
Reach out to us if you have any more questions on Weibo Advertising